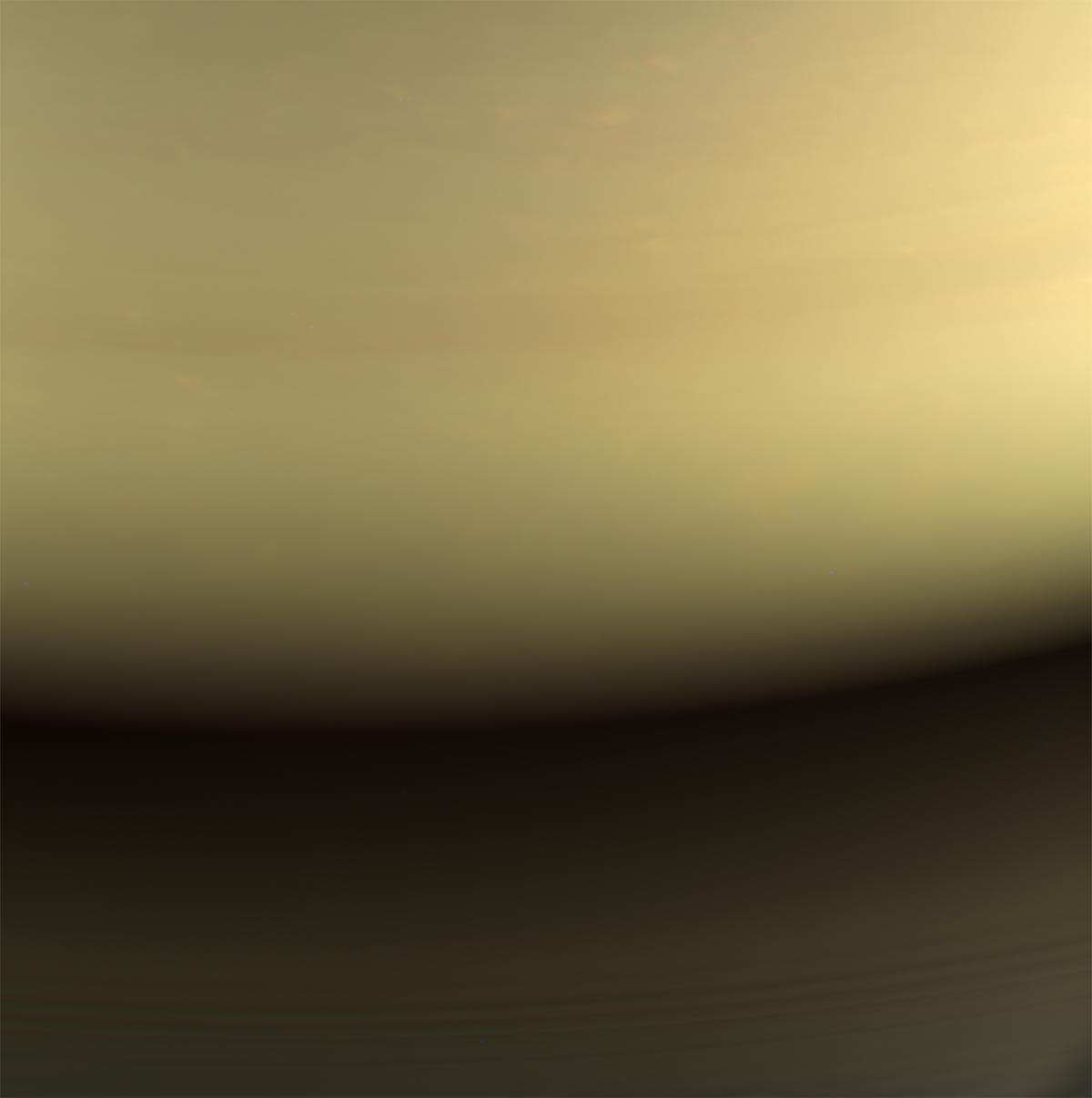 La NASA ha preparato una galleria fotografica con gli ultimi scatti della sonda Cassini a Saturno e ai suoi satelliti.
L'ultima foto inviata mostra il punto di impatto della sonda nell'atmosfera del gigante gassoso.
This location -- the site of Cassini's atmospheric entry -- was at this time on the night side of the planet, but would rotate into daylight by the time Cassini made its final dive into Saturn's upper atmosphere, ending its remarkable 13-year exploration of Saturn.

The view was acquired on Sept. 14, 2017 at 19:59 UTC (spacecraft event time). The view was taken in visible light using the Cassini spacecraft wide-angle camera at a distance of 394,000 miles (634,000 kilometers) from Saturn. Image scale is about 11 miles (17 kilometers).
Saturno e i suoi anelli visti un'ultima volta nell'immagine composita, realizzata da Jason Major, con le ultimi fotografie inviate dalla sonda durante le orbite finali.